south bend pride week 2018
In our efforts to make Pride in South Bend bigger and better every year-- The LGBTQ Center sponsored an entire week of events throughout the city to promote LGBTQ+ pride, acceptance and equality.
Sunday, June 10
We kicked off Pride Week with a community picnic dedicated to bringing families together in an inclusive and accepting setting.
Tuesday, June 12
The LGBTQ Center & The League of Women Voters put together a networking night!
Held in the Aloft's WXYZ Lounge, along with specialty pride cocktails attendees met fellow community members and organizations.

Wednesday, June 13
Various speakers from the Michiana area spoke out about their experiences being LGBTQ+ and what our community can do to make a difference.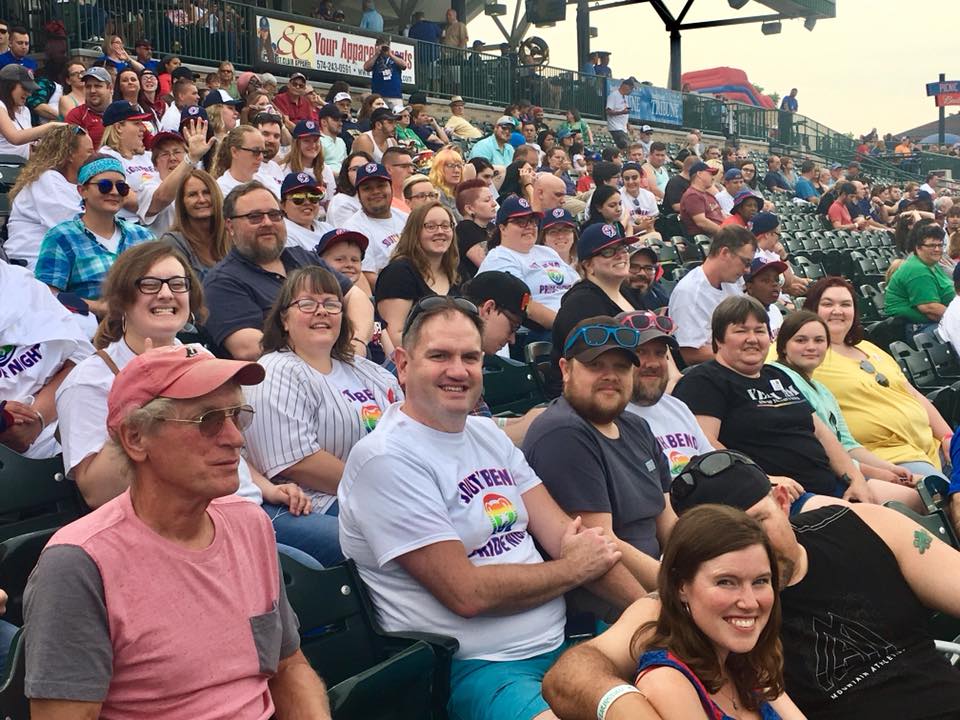 South Bend Cubs Pride Night
Thursday, June 14
The South Bend Cubs & The LGBTQ Center joined forces to create a Pride Night. A special ticket package got Cubs fans an exclusive shirt, hat and ticket to the game!
South Bend Mayor Pete Buttigieg and husband Chasten Glezman Buttigieg threw the first pitch.
All-Ages Drag Show & Dance Party
Friday, June 15
An All-Ages Drag Show and Dance Party was held at The Well Coffeehouse!
With performances from our favorite Drag Queens and Kings followed by a youth dance party.
south bend pride 2018 block party
Saturday, june 16 in downtown south bend
Drag Performances

Dray Relay

A visit from our favorite newlyweds, South Bend Mayor Pete Buttigieg and husband Chasten Glezman Buttigieg
official south bend pride after party
Saturday, June 16 at Dockside Nightclub